Learn step by step how to plan and design your next workbook
Are you ready to learn everything you need to know to think through your content, plan out worksheets and printables, and design an amazing-looking workbook?


These principles apply whether you are using free online software or premium software like Photoshop or InDesign and I show you examples of both in this training.


I will take you step-by-step, so you can create something that:


adds value and credibility to your brand, courses, email courses, or email list.
helps your audience to retain the vital information you are providing for them.
gives your audiences the ability to have attractive printables that help them continue to learn and consistently keeps your brand in their faces.
What's even better, you will be able to create your own workbooks and freebies moving forward.


Section One: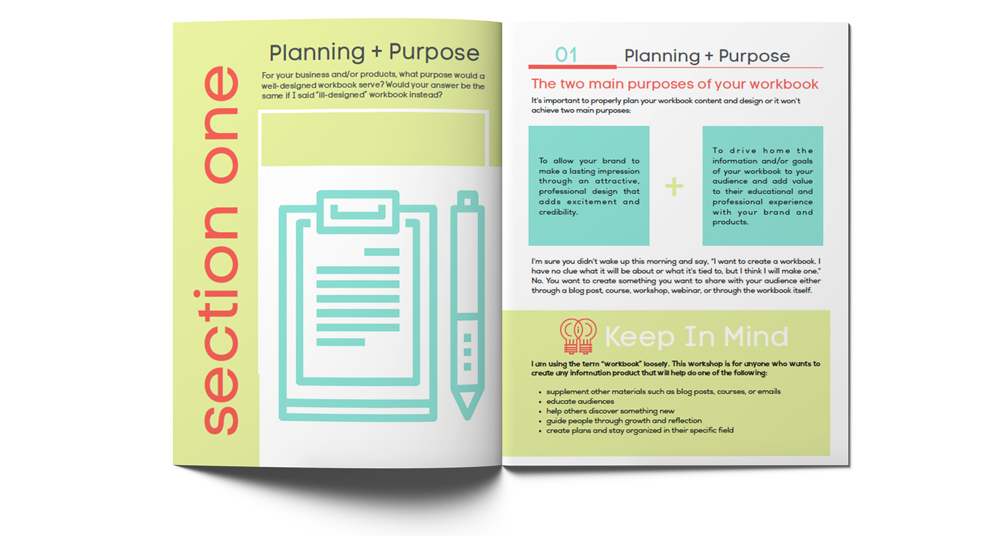 Understand the why and purpose for both your workbook as well as a step-by-step plan to develop your workbook content.


Section Two: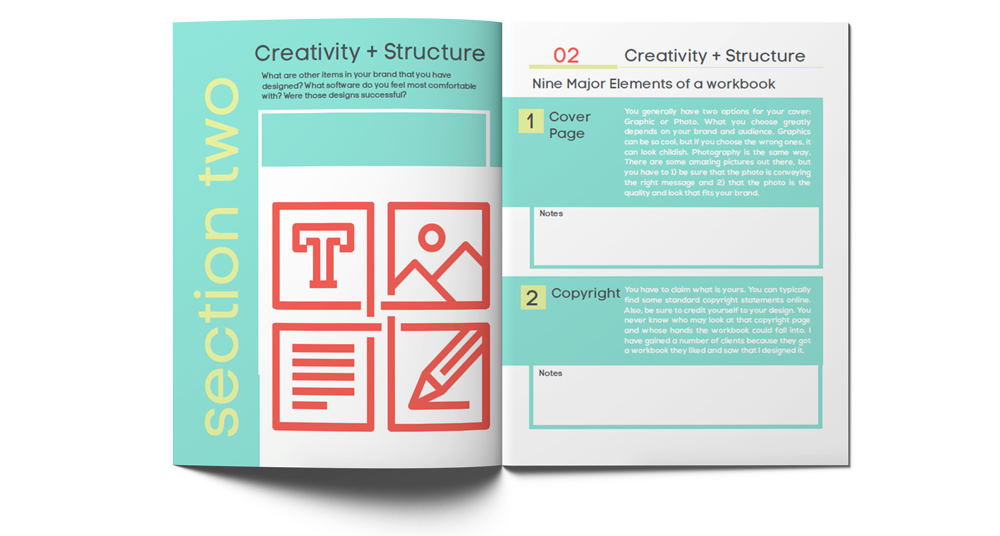 Get the nine major elements of a workbook and my personal workflow of knocking out the design. Also see tons of examples of different workbooks and learn about different design platforms.


Section Three: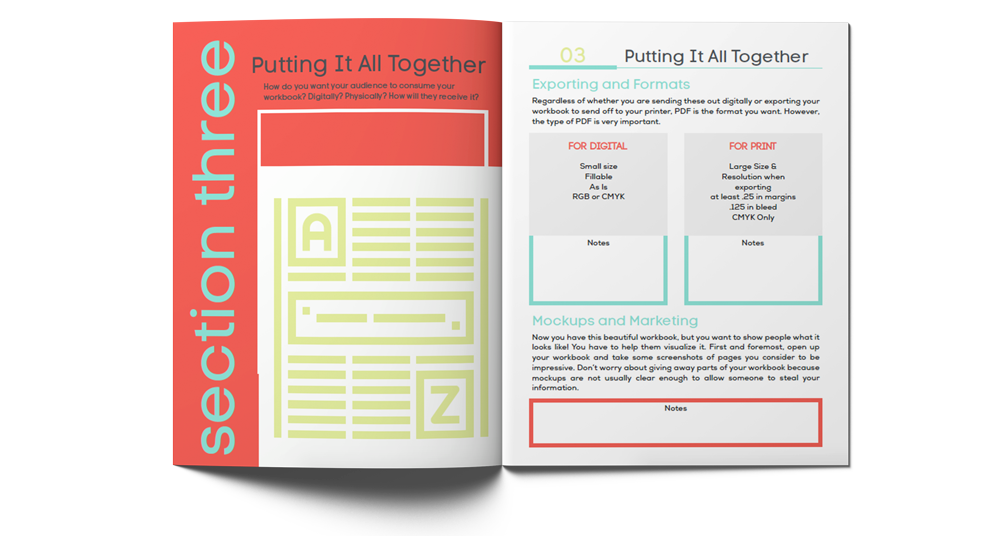 Here we discuss the details that go into digital workbooks vs. print workbooks and identify key resources to help you wrap it all up!